Saint Red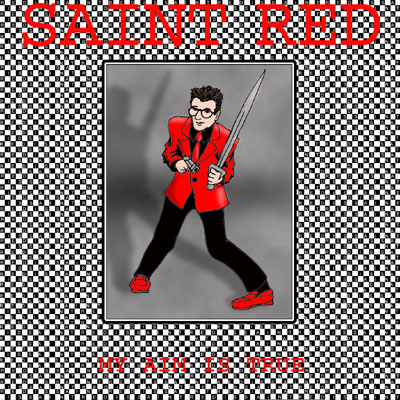 By Jordan D. White
Welcome to Saint Red, my serial tale of Red Cain, an ordinary guy who becomes a Saint, sort of a holy secret agent. Likely Saint Red will be a project I continue for a long time... I hope. Right now, I am on something of a break from the project, but I do hope to return to book three sometime in the future.
In Fall 2004 and Spring 2005, I recorded audio versions of the two books of Saint Red, which can be downloaded and heard here.
Book One: My Aim is True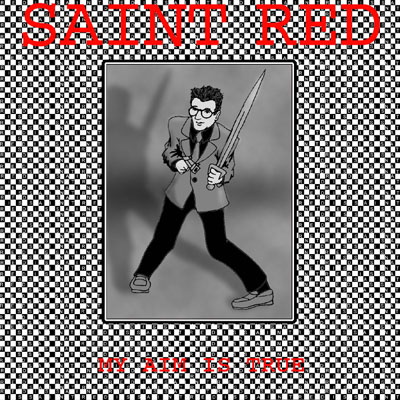 Red Cain was a normal man with perhaps a little less going on in his life than your average guy, but when the corporation DI&R, Divine Interventions & Retributions, chooses him as their new Saint, his life will never be the same. He becomes a sort of Holy Secret Agent, with a blessed gun and sword that can harm no living thing, but can cut through anything else. He gets sent out on a simple mission to investigate Father David Partick, but that simple mission spirals into a roller coaster of adventure, frogs, pedophelia, suicide, doomsday plans, manipulation, and mistaken identity. Who is on Red's side? Who is against him? Nothing is as it seems in this amazing tale.
Episode 1 - Welcome to the Working Week
Episode 2 - Miracle Man
Episode 3 - No Dancing
Episode 4 - Blame It On Cain
Episode 5 - Alison
Episode 6 - Sneaky Feelings
Episode 7 - (The Angels Wanna Wear My) Red Shoes
Episode 8 - Less Than Zero
Episode 9 - Mystery Dance
Episode 10 - Pay It Back
Episode 11 - I'm Not Angry
Episode 12 - Waiting for the End of the World
Episode 13 - Watching the Detectives
Book Two: This Year's Model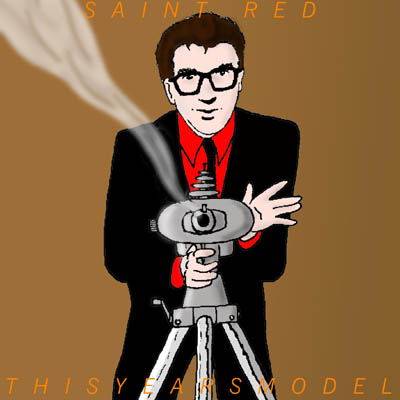 Red Cain, having escaped the clutches of DI&R, has been enjoying a fairly normal life with Alison, his girlfriend back in their hometown, but when Argento shows up to warn them that a new Saint is in town, Red is launched back into the world of bizarre adventure that he'd tried so hard to leave behind. Someone has it out for electronics products in the town, but can Red figure out what's going on in time when he has to do battle with another Saint, a giant robot, flying terrorists, and the entire American corporate system? Mind control, destructive mobs, telemarketing, a future distopia, spyware, lots of brutal action, and a peek into Red's past await! Take This Year's Model for a spin!
Episode 1 - No Action
Episode 2 - This Year's Girl
Episode 3 - The Beat
Episode 4 - Pump It Up
Episode 5 - Little Triggers
Episode 6 - You Belong to Me
Episode 7 - Hand in Hand
Episode 8 - (I Don't Want To Go To) Chelsea
Episode 9 - Lip Service
Episode 10 - Living in Paradise
Episode 11 - Lipstick Vogue
Episode 12 - Night Rally
Episode 13 - Radio, Radio