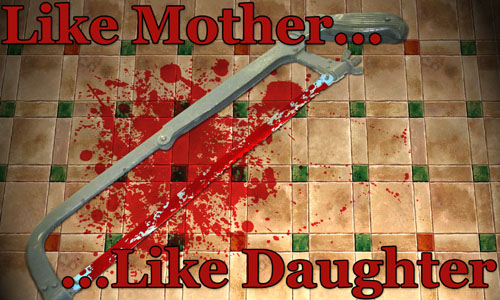 Created by Jordan D. White
"Like Mother, Like Daughter" is the newest scripted radio serial on "Welcome to the Wax-Work". Pandora Darling was a normal teenaged girl without a care in the world, until she stumbles onto the fact that her mother is a serial killer. Hope Darling swears that she only kills people who deserve it, members of a grand conspiracy out to destroy our nation. Can Pandora find the truth, before she gets drawn into her mother's twisted world?
The audio files for the series can be found here.